Hardstyle Sample Packs: Techno Gabber Hardcore Hardstyle Mixture Pack
Hardstyle Sample Packs: Introducing the most energetic sample pack out there!
Hey guys, time for a little update for those of you who enjoy a more extreme electronic music, no fence electro house fans!
Today is the day for hardcore, hardstyle, gabber, techno listeners and producers. We've managed to achieve a nice blend of genres and we poured it into this amazing hardstyle sample packs.
What can you expect from it ? what else then a enormous dose of extreme sounds, deep brutal kicks and drums and all the "scary" stuff all hardstyle producers love so much!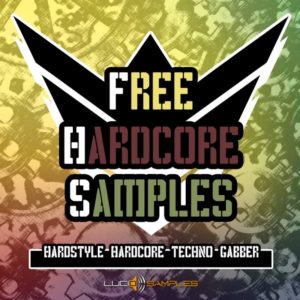 This collection or samples all make you mind explode! ultimately diversive and fresh sound (check also ultimate edm pack)will make you want to make more and more music I can guarantee. These amazing construction kits are invaluble for young starting music producers for sure.
The content of the include samples taken from our prime commercial sample packs:
Samples come from:
– Cut Vocals Party (HQ Edition)
– Hardcore Voices Invasion
– Hardcore Samples Invasion
– Hardstyle Fx
– Hardstyle Kicks
– Hardstyle Midi (HQ Edition)
If you need anything else, feel free to check our site, Here!